Because loving your friends is important too, the cast from Big Little Lies decided to show some love for each through Instagram on Galentine's Day.
The show's co-executive producer and actress, Reese Witherspoon, started the shout out on February 14th, by sharing a lovely post of her fellow co-stars: Laura Dern, Zoë Kravitz, Nicole Kidman, and Shailene Woodley.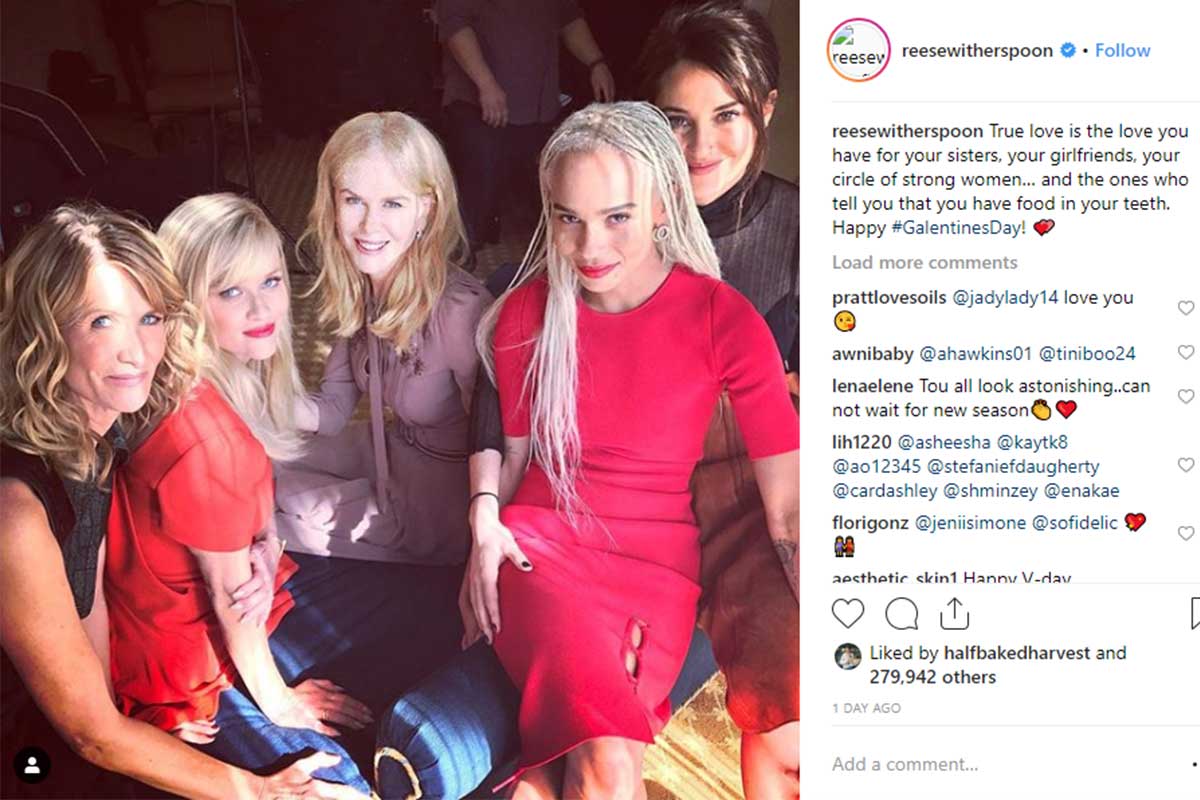 "True love is the love you have for your sisters, your girlfriends, your circle of strong women… and the ones who tell you that you have food in your teeth. Happy #GalentinesDay! 💕," Witherspoon wrote.
The female cast became very close, so their hangouts are pretty common. We're now used to see them posting photos from their gatherings off work or in the red carpet.
Following Witherspoon's lead, Nicole Kidman and Laura Dern also shared posts honoring Galentine's day.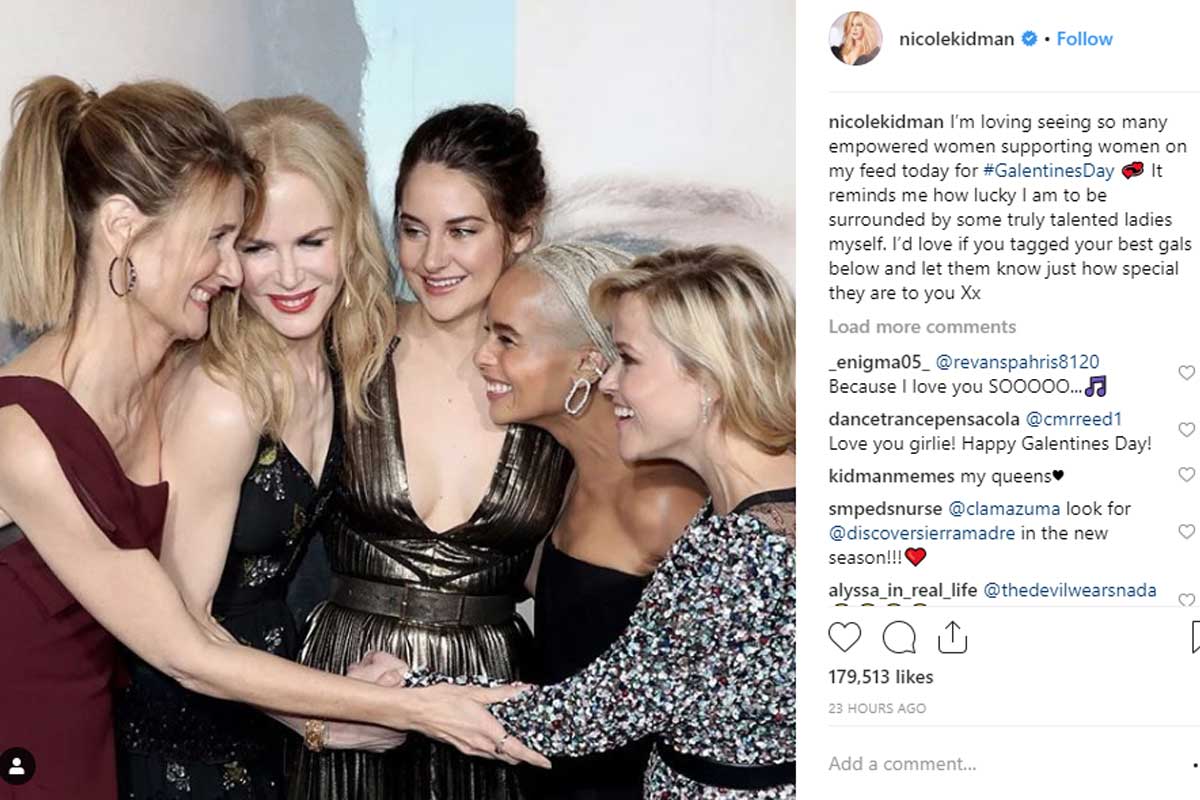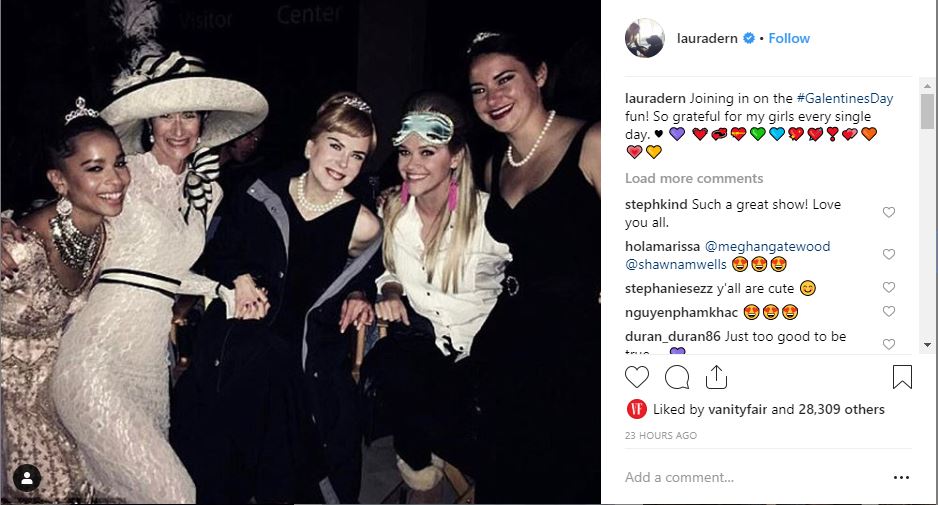 The much-awaited season 2 of Big Little Lies is set out to premiere this Summer. Who's excited to see the gang back together again!