Valentina Sampaio is a Brasilian 22 years old transgender model, who was just announced as the first trans model to be part of Victoria's Secret (VS) brand.
Valentina was the first trans model to made cover on French Vogue. The model made the magazine's March cover issue back in 2017 – one the year's most important cover issues in the fashion industry.  Translated to English, the headline reads "Transgender beauty: How they're shaking up the world."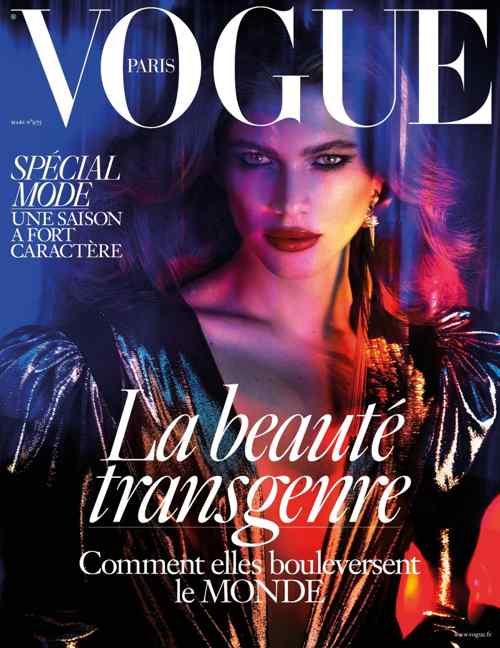 After the storm..
Over the last few years, especially following the #metoo movement, VS has been broadly criticized my its lack of diversity.
The announcement comes in a delicate moment for the brand.  Ed Razek, the brand's marketing director, actually defended that the brand had no place for transgenders in its fashion show.
"Shouldn't you have transsexuals in the show? No. No, I don't think we should. Well, why not? Because the show is a fantasy."  said Razek
After announcing that the 2018 VS Fashion Show had the lowest ratings ever, the brand has decided to rethink its strategy. According to VS's CEO, Les Wexner, it does not make sense to broadcast the show on television anymore. Instead, the brand will now invest more in digital channels, as a means to connect more with their audience.
.. A more inclusive Victoria's Secret
After many moments of controversy, VS brand finally takes a step towards a more inclusive culture by hiring Valentina Sampaio as its first trans model.
According to her manager, Valentina is "super happy and proud to represent all her community. She hopes this opportunity shall be another step to break barriers." And although no official announcement has been made by the brand yet, the Brazilian model has posted a behind-the-scenes video on set.
We are all happy to see Valentina breaking barriers again. Hopefully, she will open doors to what once was one of the world's most beloved brands.