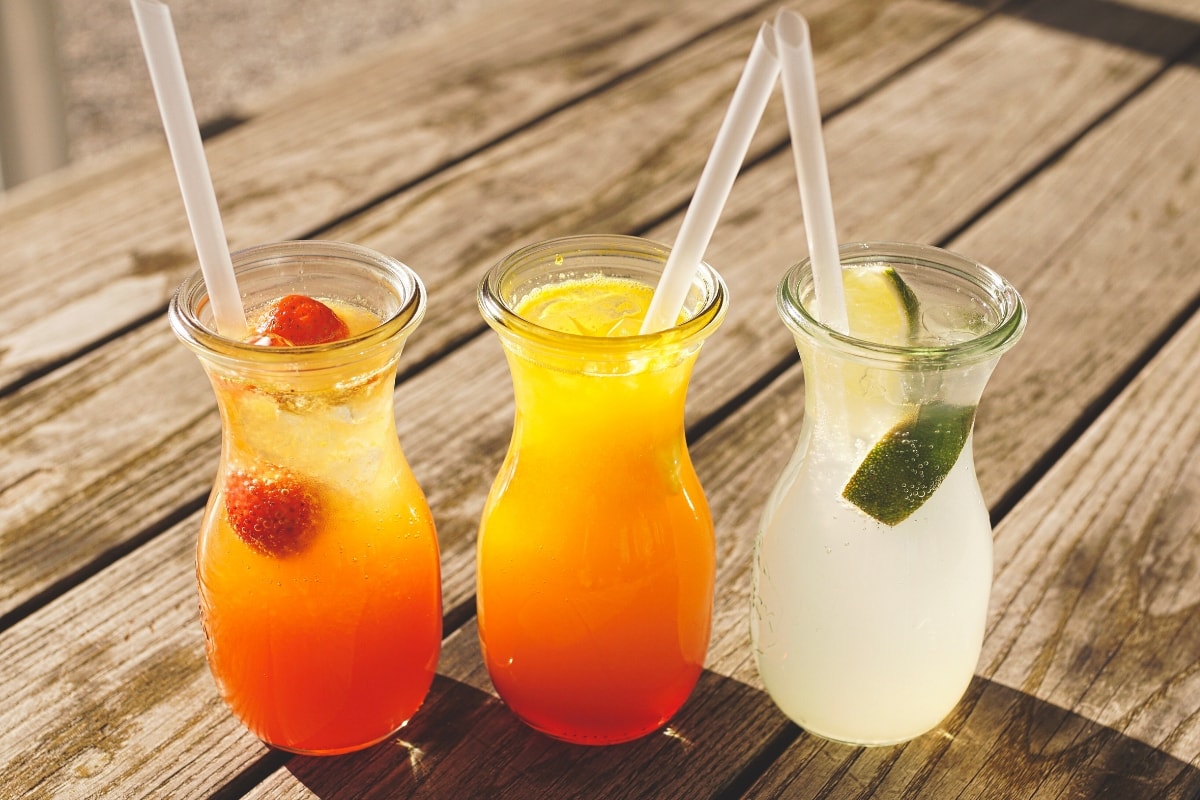 Everyone knows that natural juices are super healthy choices. But few people actually know the benefits they can offer to health. What's more, not everyone has ideas on how to prepare juices, in fact, tasty, to include them in your daily menu.
Thinking about it, now you´ll find important infos on the consumption of natural juices as well as delicious and nutritious recipes made with more than one fruit. It's worth checking and jotting down all the tips!
Benefits
The natural juices, besides contributing to the hydration of the organism, are source of fibers, vitamins and minerals. They help our intestines function regularly and help regulate blood glucose and cholesterol levels because of the presence of the fibers.
Assists in the transport of oxygen, metabolism, cell growth and has antioxidant action (action of fighting so-called free radicals. Which adversely affect the body, contributing to premature aging and the installation of degenerative diseases).
---
See too:
Avocado lovers! Boost your salads with this superfood.
Check out a selection of healthy, tasty and practical juices! Just write down the recipe and make it at home!
1. Digestive Juice
Ingredients:
– 1/2 carrot
– 1 bunch of mint leaves
– 1 apple
– 1 lemon juice
– 1/2 cup water
– 1 thin slice of ginger
Way to prepare: pass in the centrifuge and drink. Sweeten with honey or agave syrup if necessary.
2. Passion fruit detox
Ingredients:
– 1 passion fruit
– 1 lemon
– 1 leaf of cabbage
– 1 liter of water
How to prepare: beat in the blender all ingredients and take. A good suggestion is, instead of using normal water, put coconut water in the juice preparation.
3. Watermelon detox
Ingredients:
– 2 medium slices of watermelon
– 2 mint leaves
– 1 pinch of ginger powder
– 1 tablespoon of flaxseed
Way to prepare: beat the ingredients in the blender, strain, if necessary, and take.
Did you write down all the recipes and tips?
Plus: use creativity and create your own juices at home, always using healthy ingredients – such as fruits, seeds, vegetables, coconut water. After all, the secret is to leave them nutritious as well as tasty.
Original recipe: Dicas de Mulher